I have played dramatic and comedic lead and supporting roles in tv, film, industrials, videos, and commercials, including national commercials for ESPN and the Women's Entertainment Network, an Under/5 on "30 Rock" and several comedy sketches on
"Late Night with Jimmy Fallon."
I also have performed voice acting roles of characters in animated films and audio productions, and dramatic narrations.

Here are some of the roles I've played:


<! span style="color:orange" --> <! • --> <! /span -->


Voiceovers of characters in 3 graphic novel style videos
produced by DISNEY. These videos, in a series called "They Spoke Out:
American Voices Against the Holocaust," have been covered by the
NY Times and several other publications.
You can watch and listen to a couple of these character voices here.
Click here to visit this Disney site.





Speaking Principal in an ESPN national commercial.
Watch an excerpt here.





Dayplayer in an episode of "30 Rock" on NBC. <! img src=images/nbc.png style="vertical-align:bottom" ->





4 sketches on "Late Night with Jimmy Fallon."
Some of these are available on my Videos page.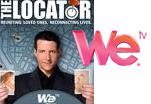 Principal in national commercial on Women's Entertainment/WE-TV network, promo for the series "Troy Dunn: The Locator."
Watch an excerpt here.




on


Roles in 4 episodes of "Celebrity Ghost Stories"





Storyteller (Voiceover) in the poignant drama, "Breadwinner" -
there is no live dialog in this film, just dramatic narration.
It has won 15 festival awards. Watch this short here.


Feel free to email me!

Copyright © 2008-2013 Sherman Alpert

"An actor was required who could really bring the character to life... Sherman Alpert came out on top. His vocals, personality, and general enthusiasm shone through."
- Shane Sheils, Director, Mr. Humpfninkel's Sales Technique (Animated comedy)

"Sherman is very cooperative and delivers a great performance each take."
- Maria Avramova, Director, Loop

Demo Reel (3:23)


<!hr style="width:20%" color="gray"->


Short DRAMATIC Roles Demo - 2:12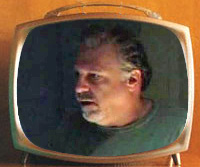 <!hr style="width:20%" color="gray"->

Short COMEDIC Roles Demo - 2:38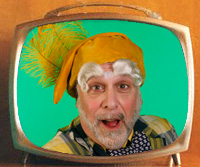 Other videos available on my videos page
---

Voice Acting and Character Voices Demo - 2:17


Commercial Voiceover Demo - :52



More VO demos on my voiceovers page